Description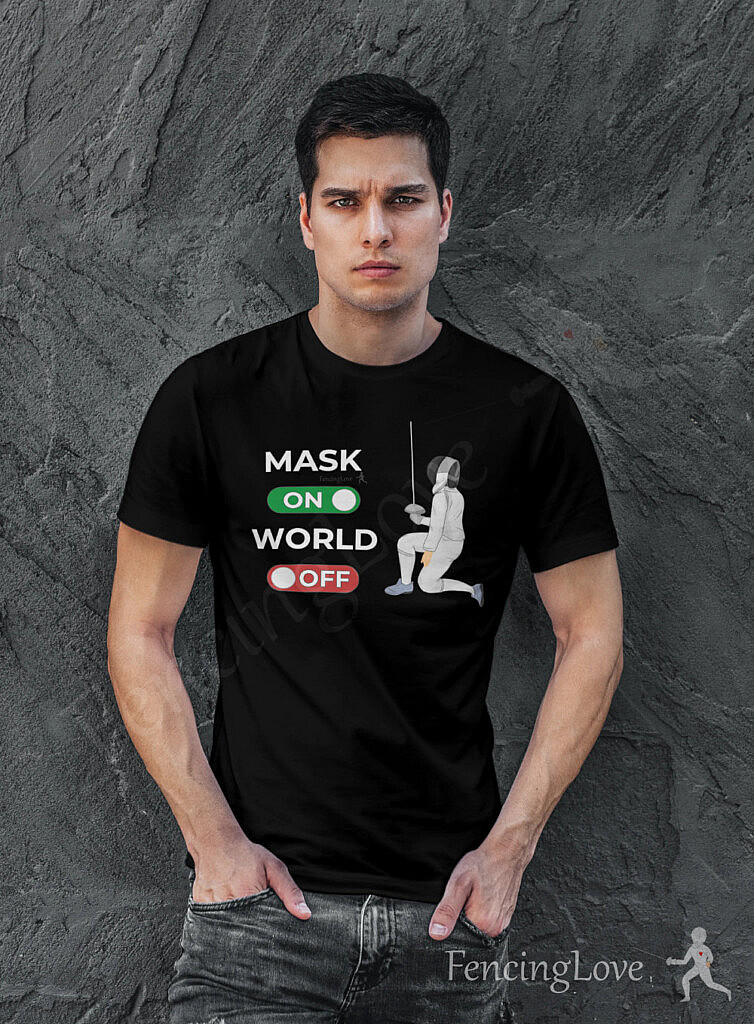 One of the best things about fencing is that when you put your fencing mask on, nothing else matters anymore except what's in front of you on the strip and entire world is turned OFF.
No everyday problems, no worries, no phone calls or messages, it's 100% focus when facing your opponent on the piste.
This fencing t-shirt is pretty much about that – Mask ON – World OFF.
Designed for the fencers who want to show their sport loyalty anywhere they go.
This T-Shirt is made from very soft cotton, it's really comfortable for an active lifestyle.
From our fencing family to yours
Designed for fencers
100% Soft cotton (fibre content may vary for different colors)
Light fabric
Tear away label
Runs true to size (see full size chart)