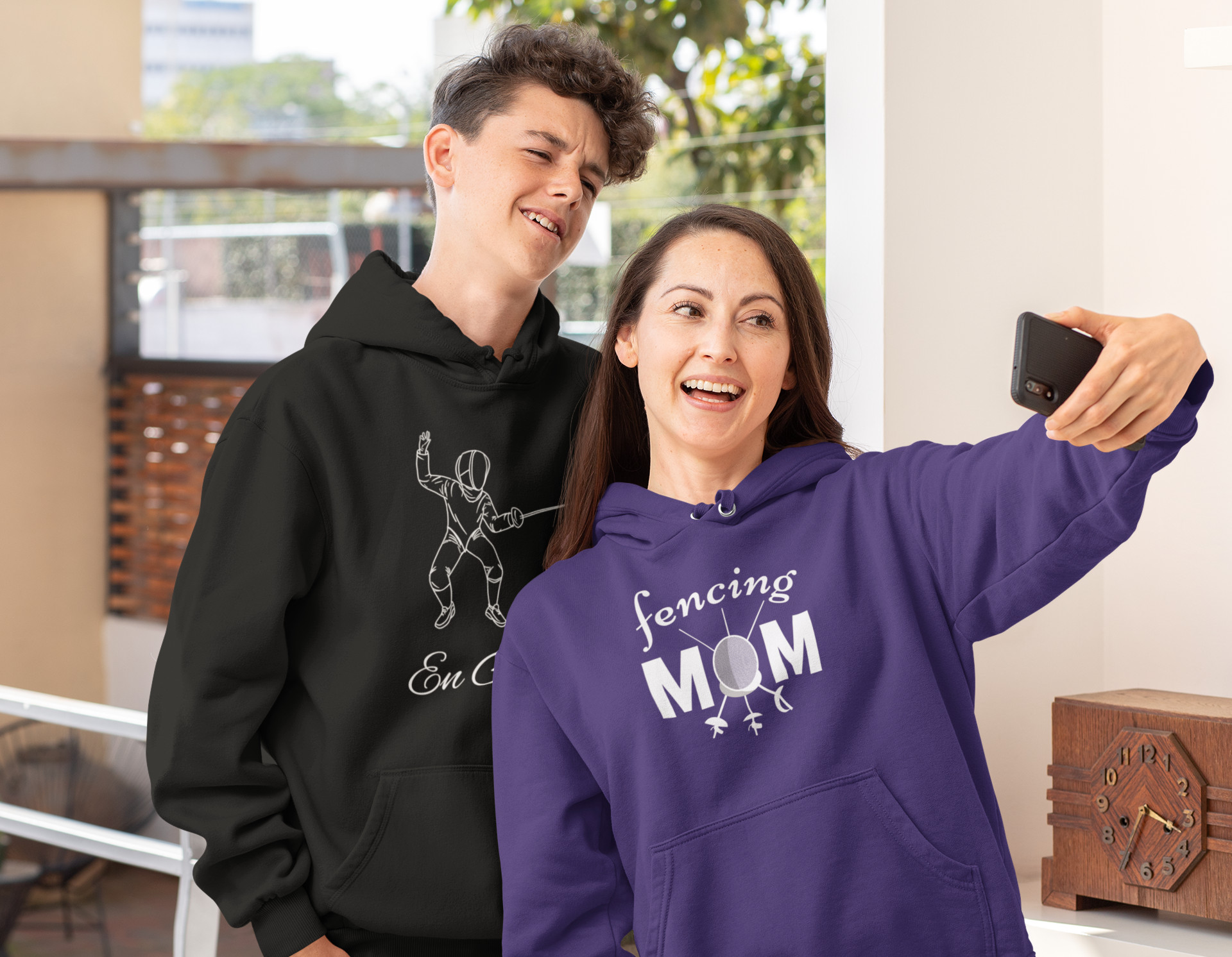 Fencing Mom
Celebrating fencing moms – mothers who fence and show us an example and mothers who cheer on competitions, drive kids to fencing practices, wash uniforms and keep their kids going.
Fencing mom designs are great for Mothers day or mom's Birthday.
For proud and loud moms who love the sport and want the world to know about it!