Description
Parry like nobody is watching!
This cute cartoon unicorn is a perfect illustration for a personalized fencing water bottle. It was inspired by a kid in our fencing club attempting to master a party in order to show off his brilliance on piste. So, I thought that this such magical creature as a unicorn will be a perfect for this move.
We know that fencing is a thirsty business and this bottle will help stay hydrated and stylish.
Custom Fencing 32oz Vacuum Insulated Water Bottle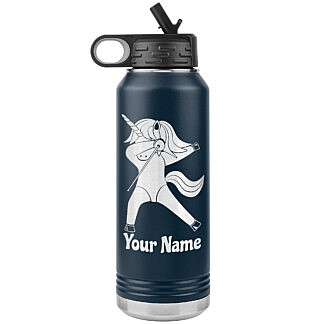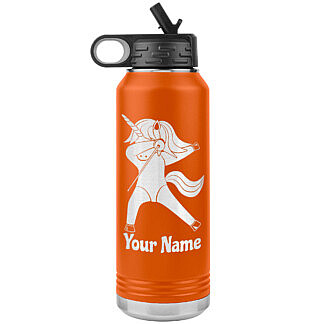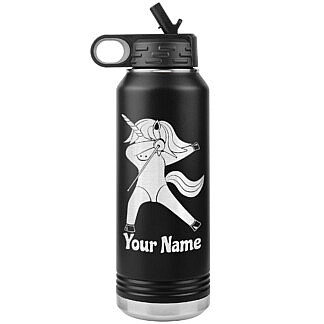 Double-wall stainless steel vacuum insulated construction will keep water at the right temperature through the practice or competition.
Illustration of the unicorn and fencer's name of your choice will be etched with the laser on the bottle's textured sweat-free coating, making bare metal visible – it looks really cool and lasts longer than just a print.
This bottle can be customized with the fencer's name or any other text you'd like to put there, so it will be unique and personalized gift for your fencer. Plus there is a color for everyone!
Original fencing unicorn design
Personalize with your fencer's name
Fence and stay cool