My Wand Chose Me Black Mug
$19.97
Coffee mug for a fencer – foil, sabre and epee variations
Description
Every fencer feels a special bond with your weapon of choice. We spend a lot of time with out epees, foils and sabers! Handle is perfectly fit to the fencer's hand, blade has the right stiffness in it, it feels great in the hand (not like those random club weapons you had to borrow at some point). We carry those to trainings and competitions, we carry them through airport security and it's always a sad feeling when you break one…
My Wand Chose Me – Fencing Mug
This mug will add some magic to the fencer's life – it's perfect for a morning tea or coffee and, if taken to the office, will make a statement about your lifestyle to your co-workers.
Coffee mug will make a perfect gift to any fencer, make sure you chose correct wand/weapon when you ordering one for your friend or yourself!
This high quality 11oz. ceramic black mug has a premium hard coat that provides crisp and vibrant color reproduction sure to last for years. Perfect for all hot & cold beverages.
Epee, Sabre and Foil variations
Print on both sides
High Gloss + Premium Black Finish
ORCA Coating
11oz (325ml)
Dishwasher and Microwave Safe
Perfect gift for any fencer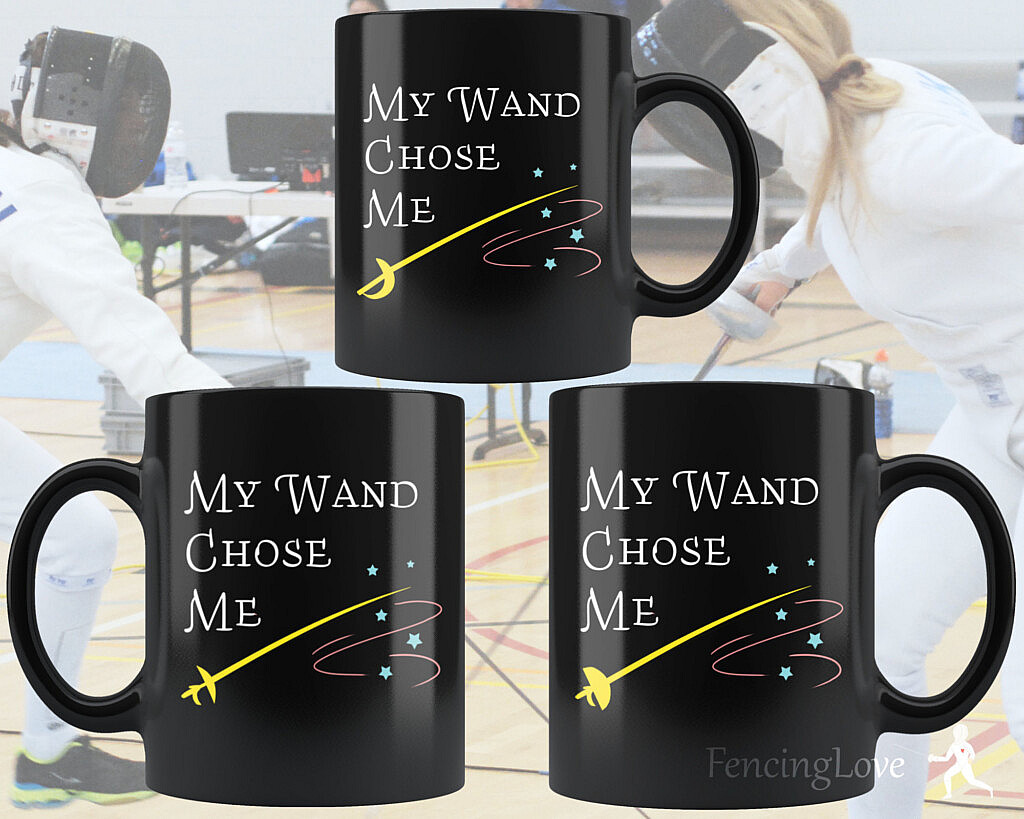 Only logged in customers who have purchased this product may leave a review.