Description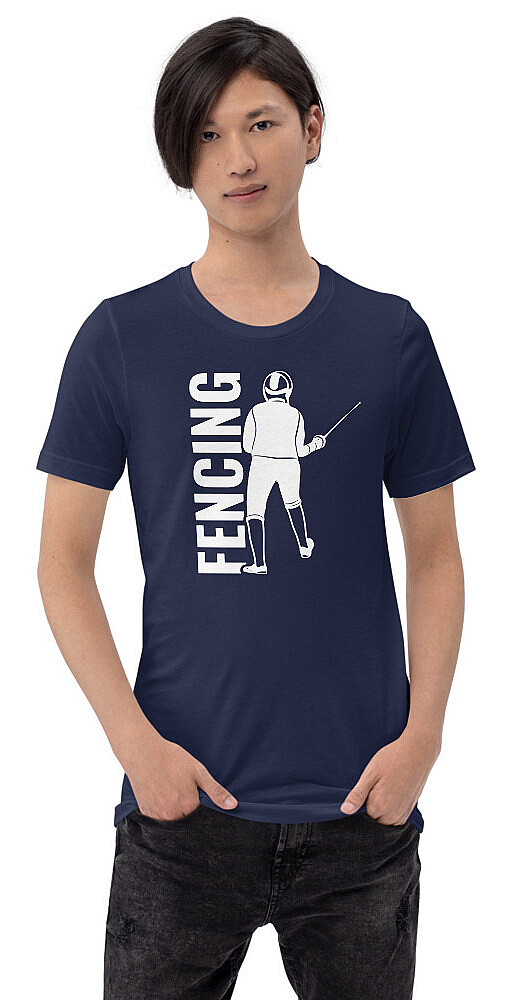 Clearly identify yourself as a fencer with this t-shirt featuring a drawing of a fencer En Garde and the word fencing.
It's perfect for your everyday life when you feel like telling the world to check how cool you are, and of course it will be a great shirt to wear to your fencing club or to hang out with your fencing buddies after some swordplay.
As usual, original illustration and unique design makes this shirt exclusive to our FencingLove store.
Original fencing design
Variety of colors and wide range of sizes
Premium soft jersey t-shirt
From our fencing family to yours