Description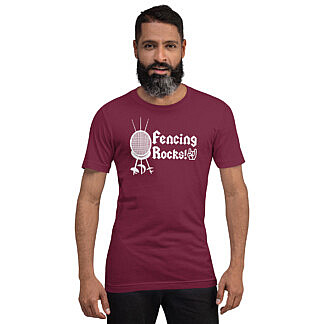 Do you think fencing ROCKS?
We certainly do 🙂 So this shirt is for fellow fencers who love their sport and proud to share their love with the friends and colleagues.
This shirt will work great for everyday wear as well as your fencing club or competitions. It will also fit nicely fencing mom or dad supporting their kid.
Designed for all fencers and those who love fencing!
Premium soft cotton and light weight makes this shirt perfect for any occasion
Epee, foil, sabre fencers special
From our fencing family to yours