Description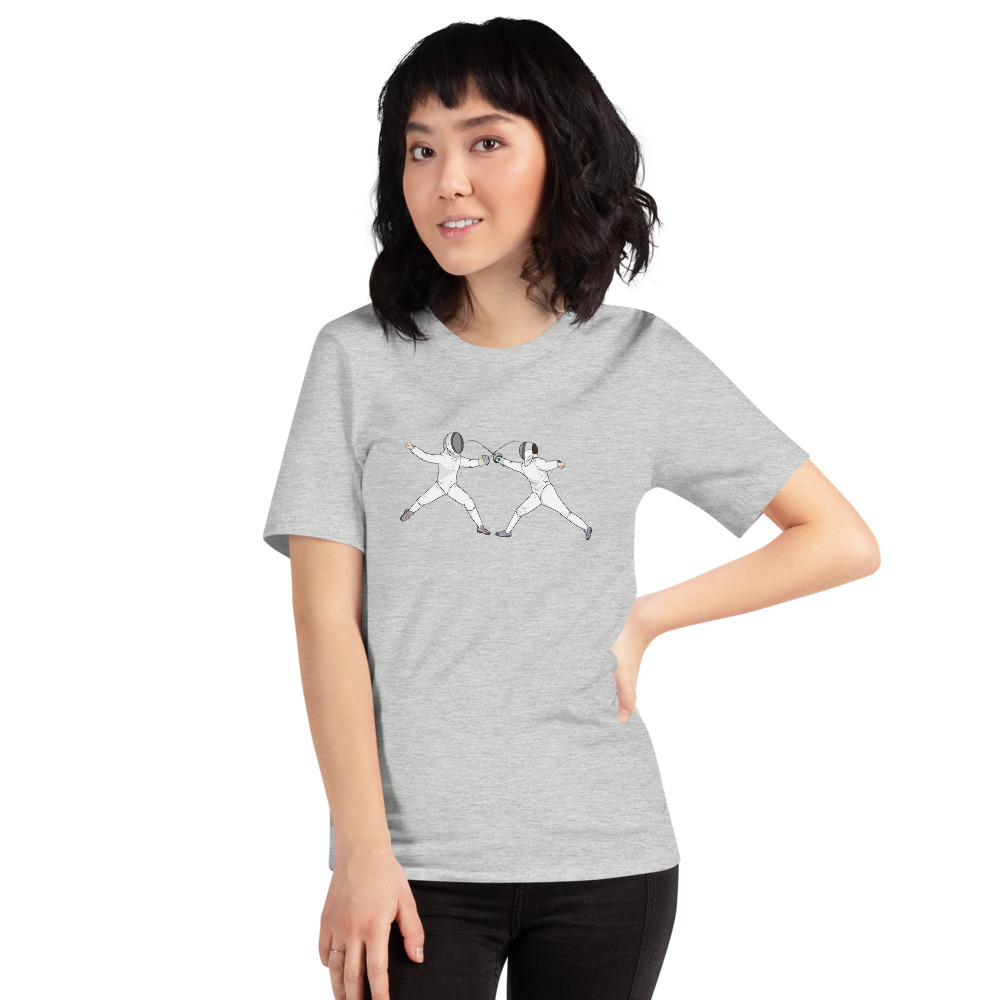 T-Shirt features epee fencers cartoon and comes in a variety of colors – dark and light.
This illustration clearly identifies your sport alliance and when when I wear this t-shirt I am getting a lot of "are you a fencer?" questions and some cool looks from people around me.
Perfect for showing off your passion of fencing while keeping it simple.
Original illustration makes this shirt unique and exclusive to FencingLove store.
Original epee fencing cartoon
Light and dark colors
Premium soft t-shirt
From our fencing family to yours with love