Description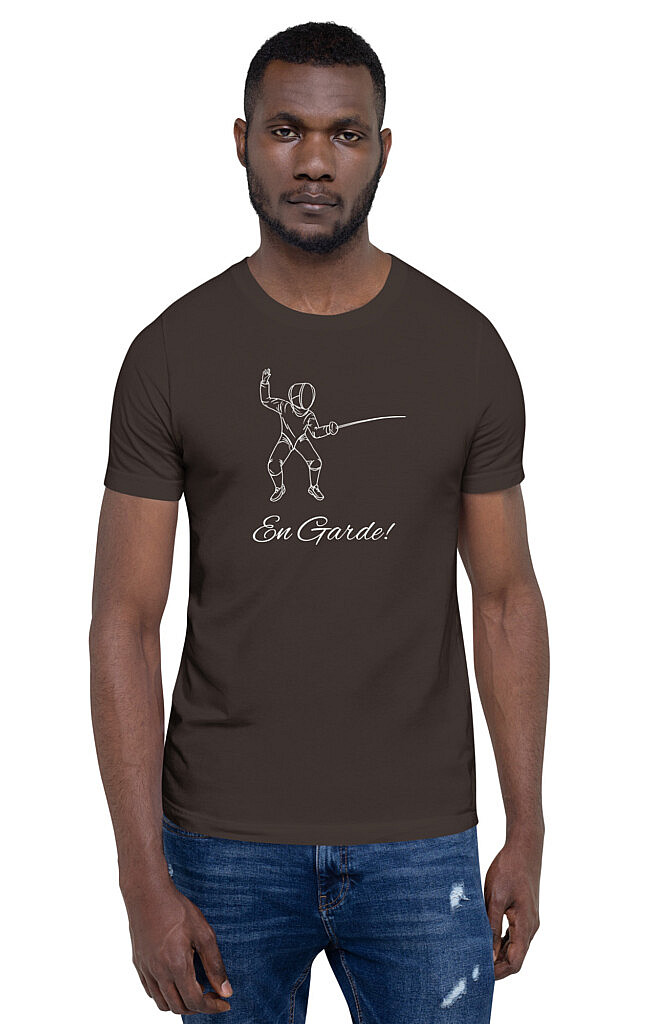 Doesn't matter what language you speak, if you fence, there are some words and phrases you know by heart.
"En Garde!" is the most anticipated pair of words in a fencing, it's a new beginning and a new hope. They represent the moment when anticipation reaches it's peak and your body is a tense spring ready to get loose.
It's also one of the few fencing terms known by the wide public and associated with a fencing sport.
Show the world your love of the sport with this go-to, soft premium t-shirt featuring a custom line drawing of a fencer.
Perfect for fencers, coaches and their cheer squad on the next competition!
Premium soft t-shirt
En Garde line drawing
For fencers, coaches and fencing friends