Description
Fencing is not just a sport or recreation, it's a lifestyle!
Once you tried fencing and fell in love with it, your are not the same person. You have changed. You are different. You have a duel identity!
We have this funny mug design with a bit of pun about a dual life we live – one in real world where we go to school and work like normal people. But in the evenings and sometimes weekends we turn into completely different human being – strong, brave, with a thirst for victory. With the swords in our hands we challenge opponents and either defeat them or learn a lesson.
To celebrate this lifestyle of a fencer, we offer you this mug.
I Have a Duel Identity Mug for Fencers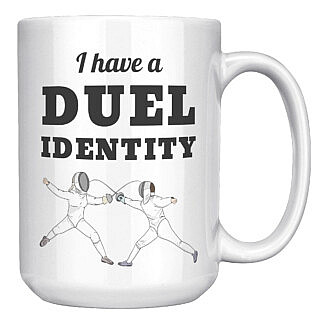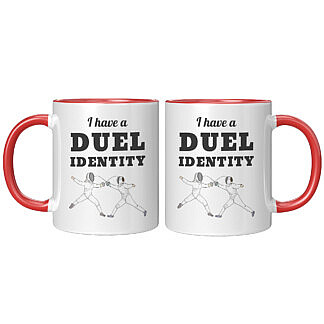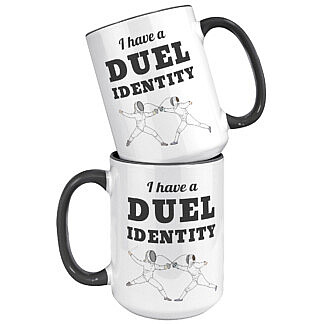 Mug features an original drawing of the dueling fencers and the text saying "I have a duel identity". It's perfect for all fencers – young and veterans. Makes a great gift!
Duel identity fencing mug
Great gift for fencers or fencing coaches
Original design, from our fencing family to yours