Description
Introducing this fantastic vacuum-insulated tumbler, an ideal choice for creating personalized gifts for female fencers, athletes, coaches, and fencing enthusiasts. Add a name or special message to make it truly unique, resulting in an exceptional and distinctive present for any event.
The tumbler showcases an artistic depiction of a female fencer, complete with a fencing mask and ponytail.
Designed for use at work or school, this tumbler guarantees that the favorite beverage of the fencer will remain either refreshingly cold or satisfyingly hot. Its fencing-themed design will not only keep the drink at the desired temperature but also warm the heart with its fencing-inspired imagery.
Furthermore, it serves as an excellent gift option for parents of fencers, becoming an essential item during the upcoming competitions. Whether they're cheering on their warrior princess on the piste, this tumbler will undoubtedly be a must-have accessory.
Personalized Girlie Fencing Tumbler – 22oz Stainless Steel Vacuum Insulated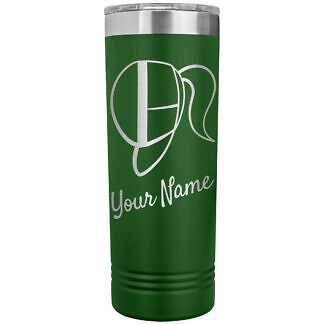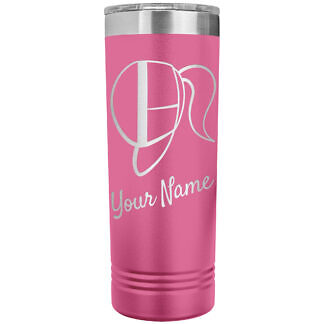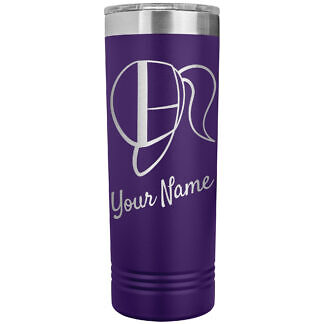 This 22oz (650ml) skinny tumbler with a fencing mask and girlie ponytail illustration etched with laser, personalized with your custom text is a great gift for any fencer. Text can be just a name or, we can place a longer phrase of your choice, so it's 100% up to your imagination.
Double-wall stainless steel vacuum insulated construction will keep beverage at the right temperature for much longer than a typical glass or plastic container.
Design is etched with the laser on the tumbler's textured sweat-free coating, so you see bare metal, it's looking really cool and will last for long time.