Description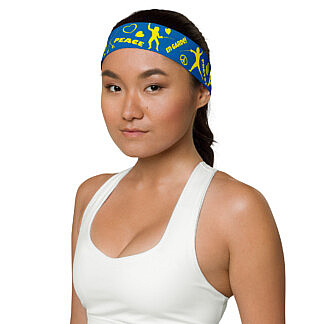 Show your love and support to the people of Ukraine with this special edition of our fencing headband in Ukrainian colours with a peace sign added to show our stand for world peace.
I never thought we will see anything like this happen in the 21st century and still… Politicians play their games while thousands of people are murdered and millions forced to leave their homes. With the hope that criminals will be punished and prosecuted, we want to share our support to people who just to want live their lives, raise their kids and play sports.
All profits from this headband sales will be donated to humanitarian organizations who help people of Ukraine to survive by providing food, shelter and medications.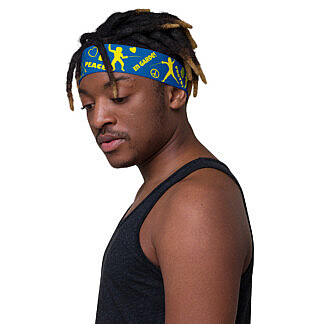 The headband is soft and stretchy with bright colours and will add extra comfort for your workouts and training, while also being stylish enough to wear in your everyday life.
• Fabric composition: 82% polyester, 18% spandex
• Moisture-wicking
• One size fits all (may run large for kids and smaller fencers)
• All profits will go to support people affected by war in Ukraine