Fencing T-Shirt
$24.00 – $27.00
Fencing mask and sword – T-Shirt for fencers, their moms and dads
Description
Here is a T-Shirt for fencers and their fan teams (moms, dads, grand moms and grand dads, brothers and sisters).
Design features an illustration of the fencing mask and a fencing sword (French grip lovers will appreciate the handle) and will be looking great on a fencing athlete or anyone from their support team, so it's a great chance for fencing parents to get something related to the sport for themselves.
T-Shirt used for printing is made from a premium quality super soft cotton and will become a well loved favorite.
From our fencing family to yours
Unisex retail fit
100% soft cotton (fibre content may vary for different colors)
Light fabric and longer length for comfortable fit
Tear away label
Runs true to size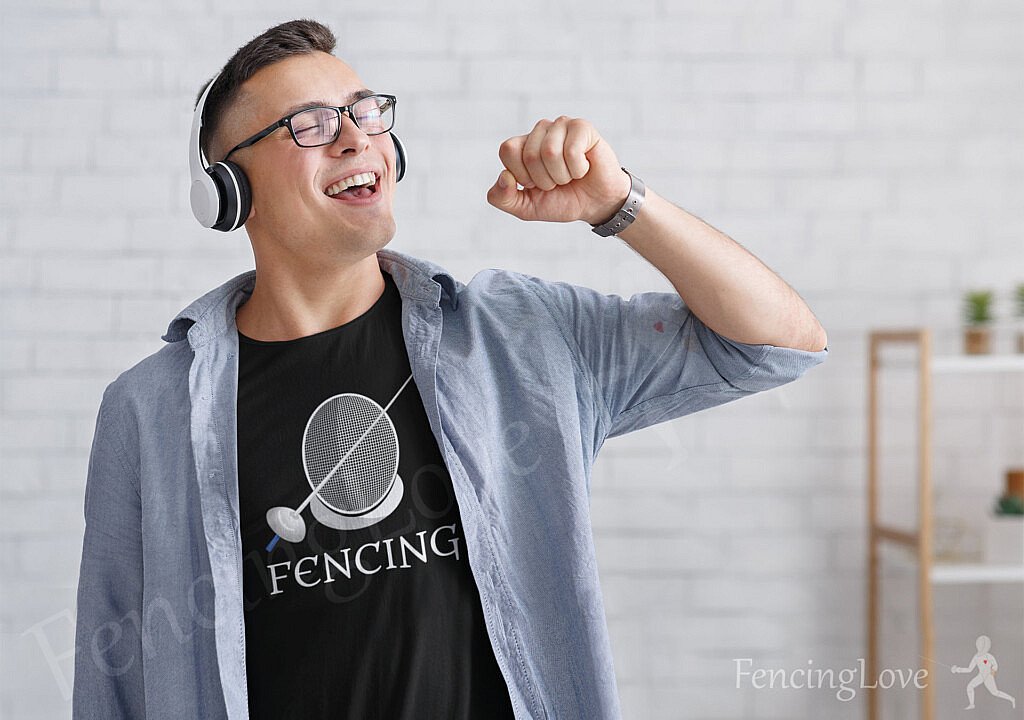 Only logged in customers who have purchased this product may leave a review.
Size Chart
<img src="https://www.fencinglove.com/wp-content/uploads/2020/11/canvas-jersey-size-chart-1024x885.jpg" alt="" width="1024" height="885" class="alignnone skip_lazy size-large wp-image-31413" />